Go out of time with Hoppa. Manage all financial transactions regardless of time.
With the freedom of finance in your pocket, managing your money will now be unlimited and timeless.
- Money transfer
- Bill and subscription payments,
- Payment by virtual and physical card,
- E-pin (game, video, movie, music platforms) shopping,
You can make all your payments with Hoppa Wallet.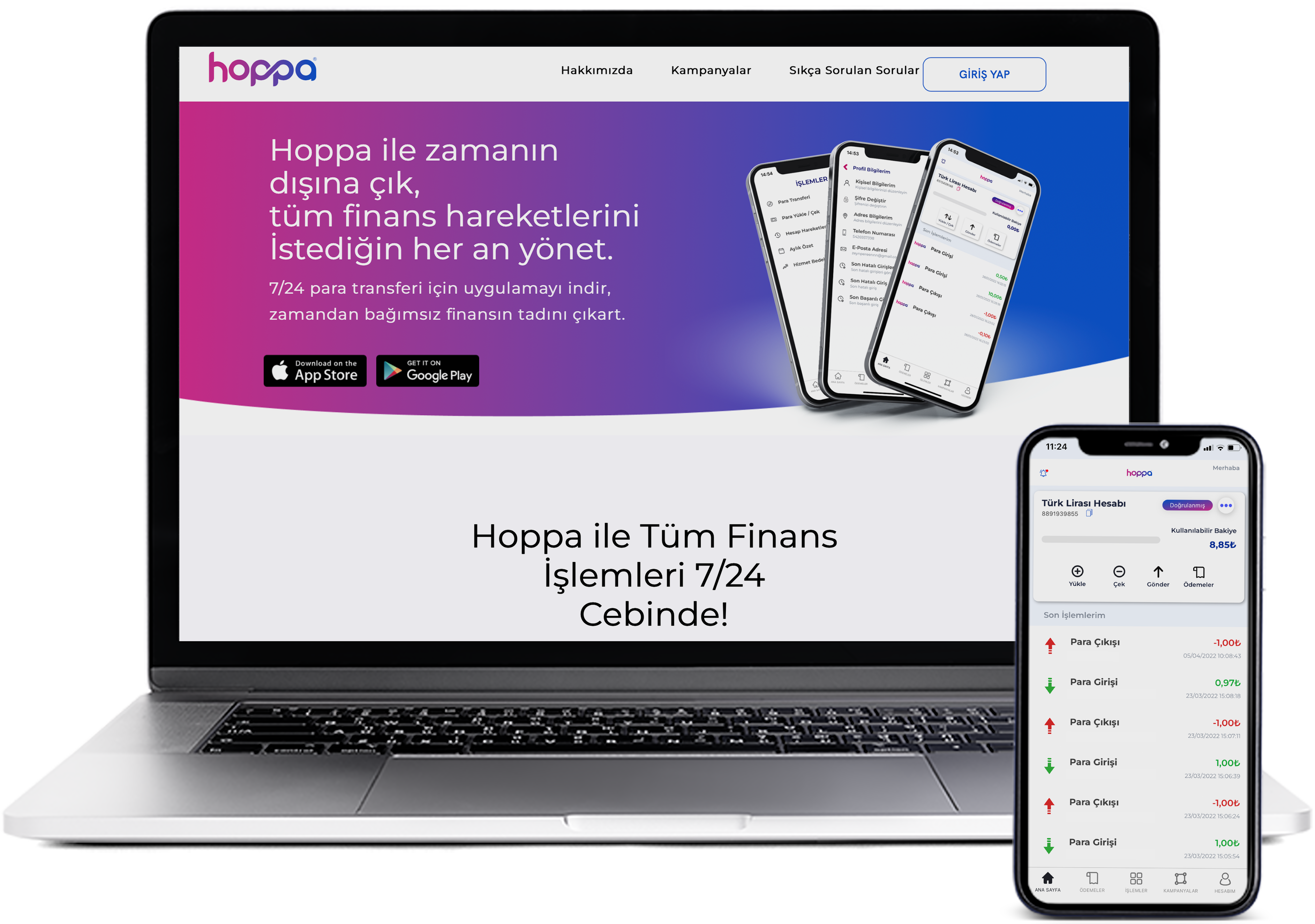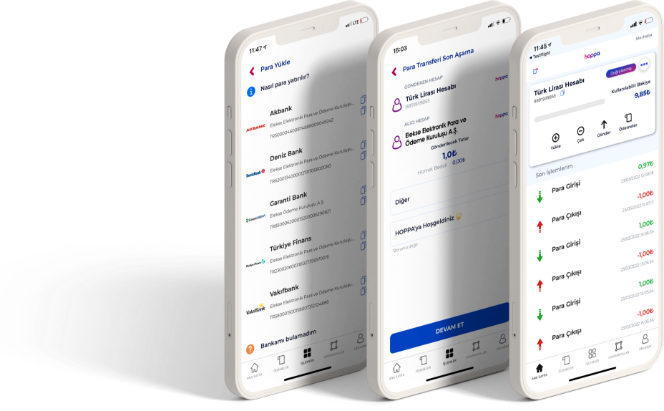 Load/Withdraw
You can transfer and withdraw your money to your accounts whenever you want.
Send
Send money 24/7 to anyone you choose from your phone book, Iban or Hoppa.